What's On?
The latest events across Alcuin College and the University of York.
The CSAC and college team organise a wide variety of events throughout the year, the best way to stay updated is to keep an eye on our social media channels.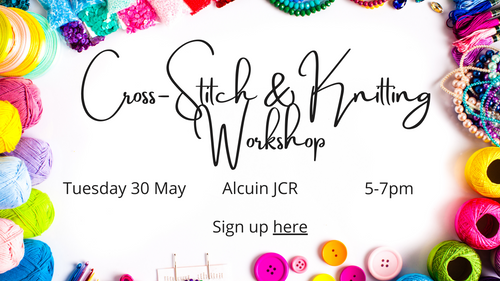 Cross-Stitch and Knitting Workshop
Date: Tuesday 3oth May
Time: 5pm - 7pm
Location: Alcuin JCR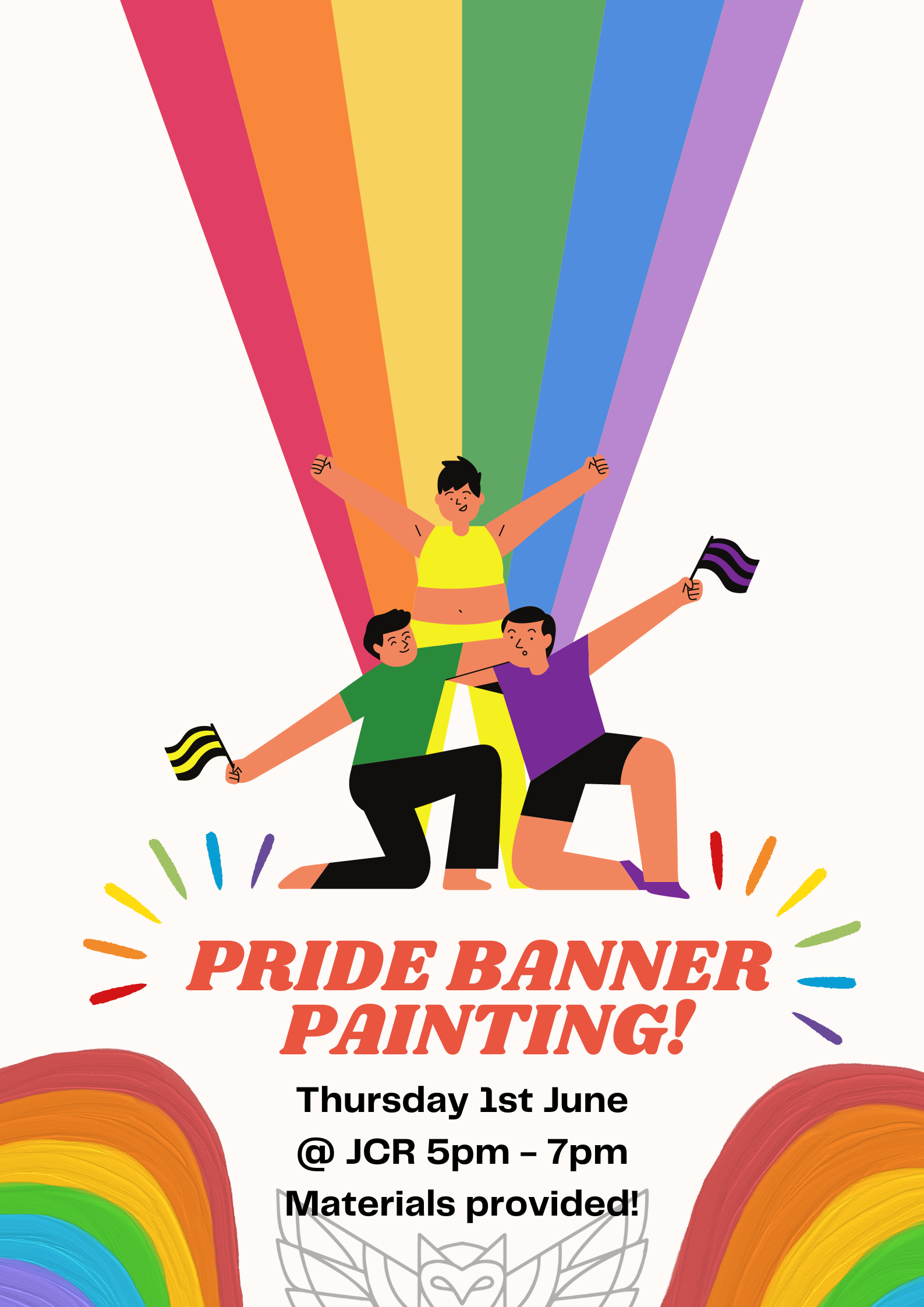 Pride Banner Painting
Date: Thursday 1st June
Time: 5pm-7pm
Location: Alcuin JCR
Join us in the JCR to paint some banners for York Pride march, taking place the following Saturday!
Materials will be provided. All welcome!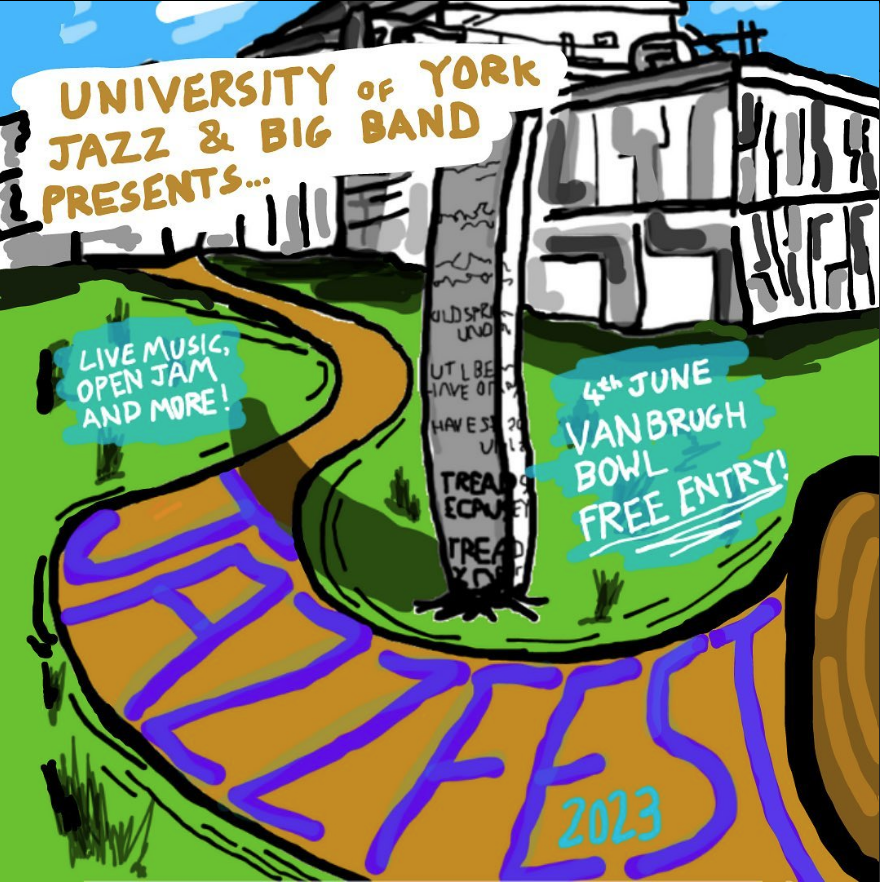 York Big Band Jazz Festival
Date: Sunday 4th June 2023
Time: 1-5pm
Location: Vanbrugh Bowl (in front of Jack Lyons Concert Hall)

No booking required.
Pizza Night
Date: Monday 5th June
Time: 5pm-7pm
Location: Alcuin JCR
Join us for free pizza and an opportunity to browse our range of merch!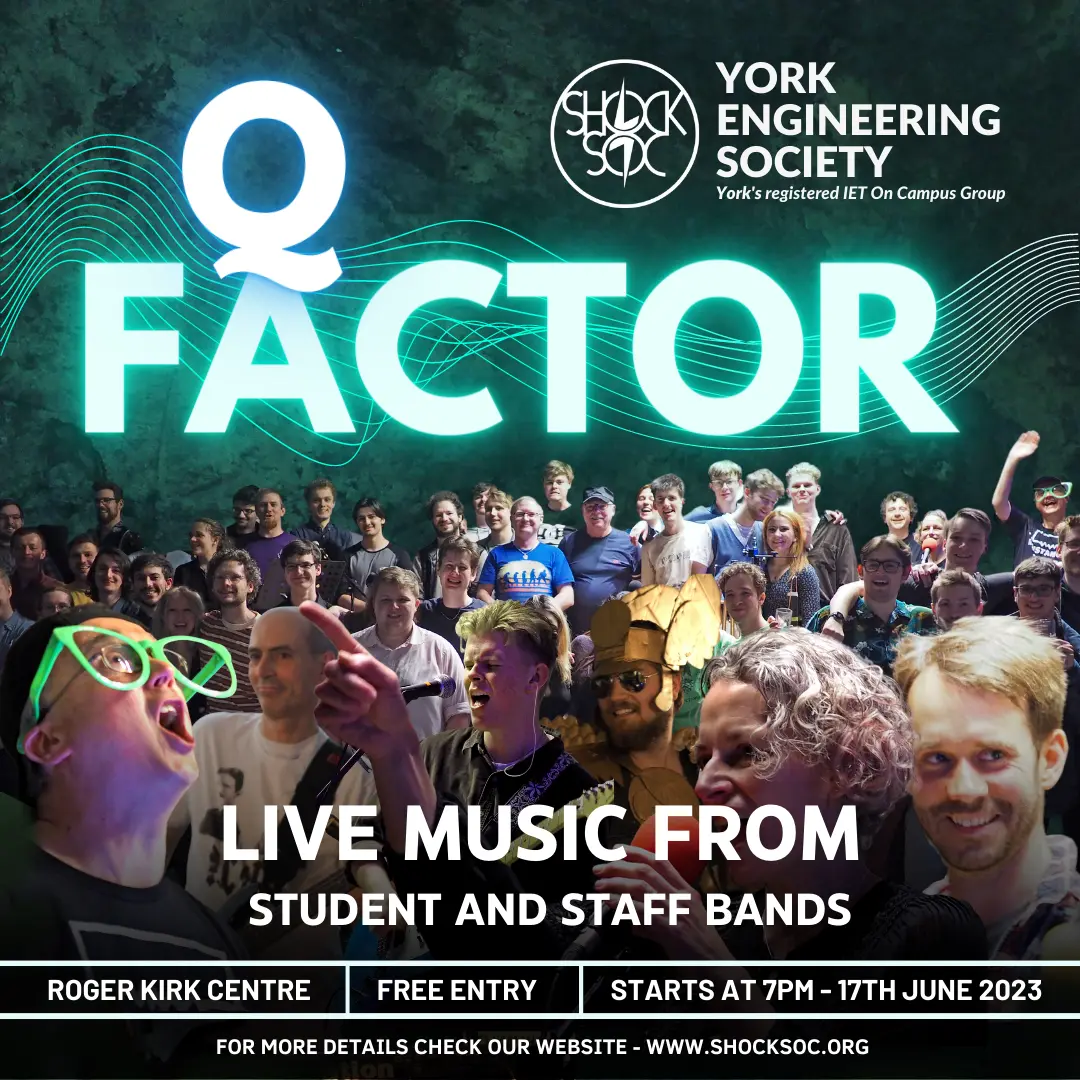 Q Factor
Date: Saturday 17th June
Time: 7pm
Location: Roger Kirk Centre, James College
Free Ticket
Check out all University Events here.
To see all university events, click below.
Uni Events