Co-Options Now Open
Interested in running for Alcuin Committee 2024?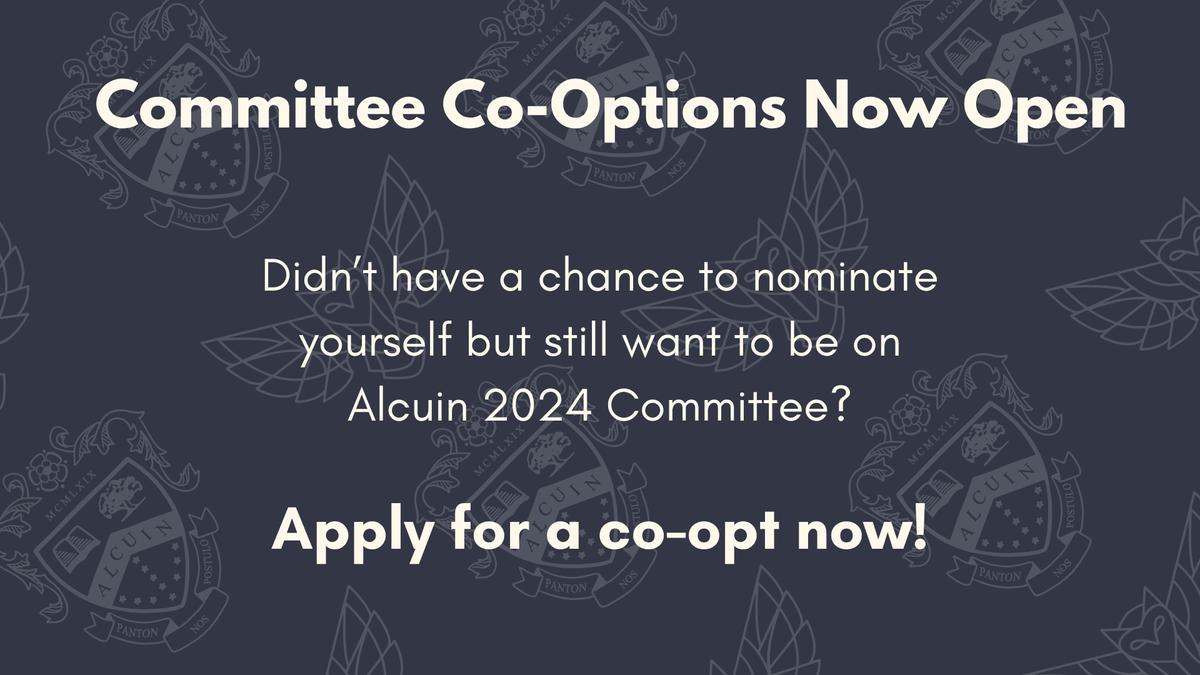 Interested in being on Alcuin Committee for 2024?
College Committees are instrumental to organising college events, fundraising, competitions, sport and building the college community. Committee members are elected volunteers that hold position for the calendar year, i.e. from 1st Jan 2024 to 31st December 2024.
---
Co-Options
Co-options are now open. If you're interested in an available role, please complete this form and the elected members of the current College Student Association Committee (CSAC) will review your application to join the 2024 Committee.
Committee Roles for Co-Option
Co-options are available for the following roles. Click the role to find out more.
---
Voting
Voting is done online via single transferable vote online via the YUSU website. Single Transferable Voting means candidates are selected by proportional representation rather than merely a majority.
---
Alcuin College Constitution
---
College Committee Election Handbook